All Faiths Welcome!
The Church Key, now a Madison institution for well-over 50 years, is a place where everyone can come to enjoy themselves. College undergraduates, alumni, and Madison's local and visiting population frequent the Church Key. We always hear stories of what the Church Key was like "back in my day"—it's this sort of thing that we take a lot of pride in.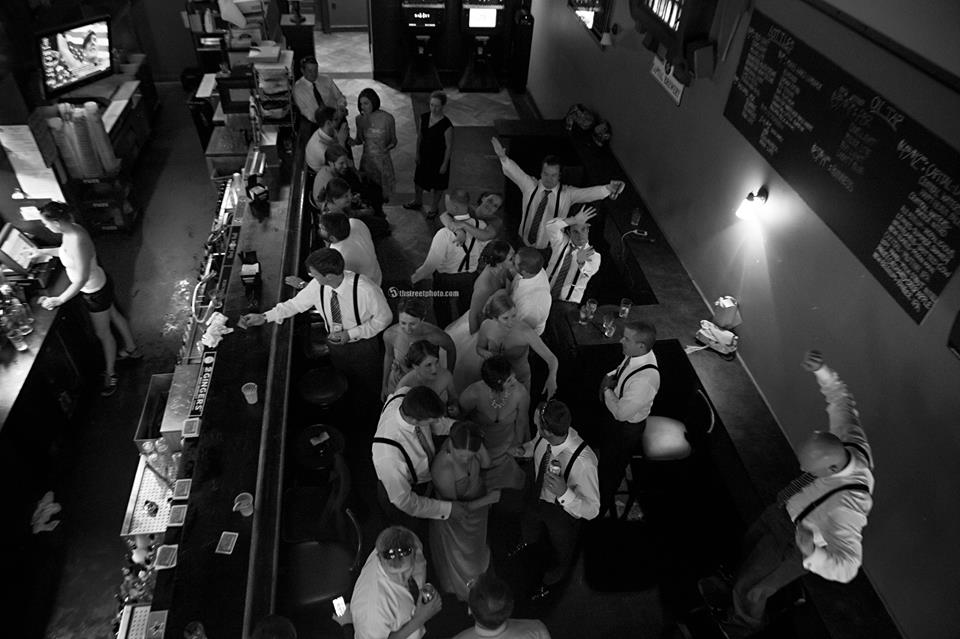 All Faiths Welcome!
Built in 1914-1915 by the Madison architectural firm Claude & Stark, the Church Key building was originally the Luther Memorial Chapel, and later the Fitch-Lawrence Funeral Home. "Headliners" is what many people from "way back when" recall when they visit the Church Key. Headliners, a well-decorated music venue in its day was actually located next door at 624-622 University Avenue, but the Church Key Bar served drinks for the crowds between and during sets. A lot of big names including John Mellencamp, U2, R.E.M., Red Hot Chili Peppers, Metallica, Cheap Trick, Blue Oyster Cult, Sonic Youth, Hüsker Dü, and even Wilco have performed here up until the late 90s when the venue eventually closed.
Now, many decades later, we're still here. Still making memories and a lot of new friends each and every year. If you haven't been to The 'Key, you haven't experienced one of Madison's finest traditions.
HOURS
Tue: 7:00 PM - 2:00 AM
Wed-Thu: 11:00 AM - 2:00 AM
Fri: 11:00 AM - 2:30 AM
Sat: 7:00 PM - 2:30 AM
Sun-Mon: Closed, except game days & Kohl Center events